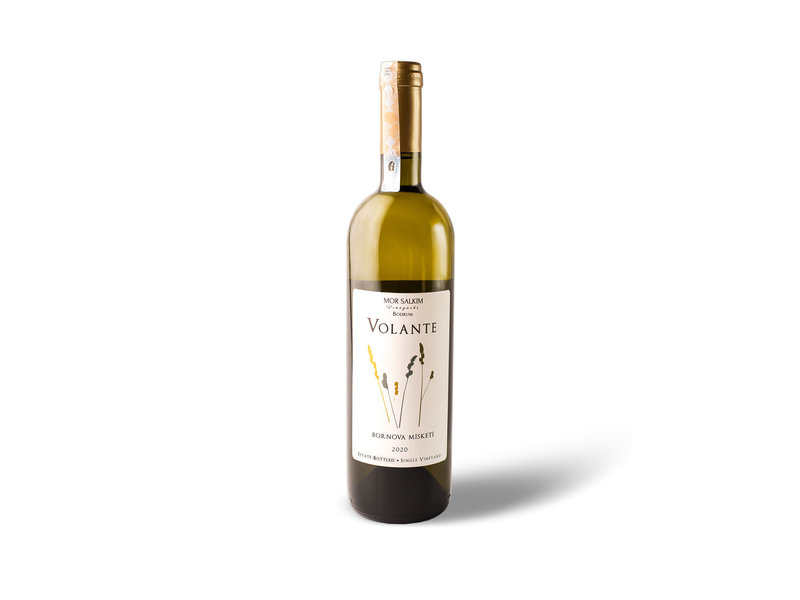 € 19,00
€ 22,99 Incl. btw
Varietal : Bornova Misketi (Turkish Muscat)

Vintage: 2020



Taste: Mint, bergamot, lemon balm, orange flowers, grapefruit



Recommended with soft & semi hard goat and cow milk cheeses like white cheese, gouda and finger foods.



Alc : %13.2



7
Lees meer
Mor Salkım Winery is largely catered to the droves of tourists in Bodrum and the general population in the Muğla province. It is one of the most beautiful vineyards in Turkey. Perfectly manicured, set on rolling hills, and marching alongside the olive trees the winery uses to produce oil as well. 
Misket, the Turkish name for Muscat, not only makes some of the best sweet wines in Turkey but is increasingly known for quality dry wines. Most likely a child of Muscat Blanc á Petit Grains, Bornova Misketi has its own genetic characteristics and is a Turkish grape. 
Although its more common for the black grapes, like many Turkish grapes it takes its name from its place of origin. Bornova Misketi, which means "muscat of Bornova" originated around the village of Bornova just outside Izmir, Turkey's third largest city. It now grows primarily in Manisa in Turkey's Aegean region (of which Izmir is part). Bornova Misketi prefers warm climates and clay and gravel soils. The grapes are medium in size, round, yellow-green (sometimes tinged with pink), full of juice, low in acidity, and in high sugar. Berries grow in small, dense, conical bunches.
Dry, sweet, and everything between, Bornova Misketi pairs well with a variety of foods. Try it with soft & semi hard goat and cow milk cheeses like beyaz peynir (Turkish white cheese), goat-milk gouda. It's great on it's own as an aperitif but also pairs well with finger foods and mezes such as yaprak sarma and spicy çiğ köfte. Meats of all sorts…fish and sea food obviously but also pork loin, pork bbq, chicken, and turkey. It's also fruit and vegetable friendly and pairs well with mango, pineapple, orange, carrots, celery, fennel, red and yellow bell pepper, and green onions. 
Its aromatic character and hint of residual sugar make it a great match with dishes featuring: cinnamon, ginger, basil, lime, mint, cardamom, chili peppers, cayenne, clove, shallots, bbq sauce, teriyaki, sweet & sour, marjoram, cilantro , cashew, and peanut.
Er zijn nog geen reviews geschreven over dit product.
Reviews
Er zijn nog geen reviews geschreven over dit product.
Nieuwsbrief