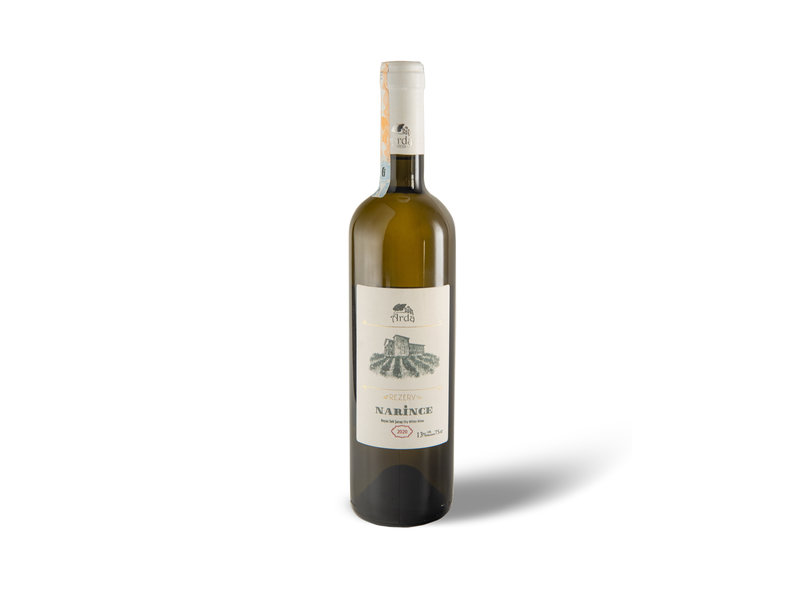 € 21,90
€ 26,50 Incl. btw
Varietal: Narince

Vintage : 2020



Taste : Grapefruit, lime and acacia



Recommended with various dishes, including vegetarian dishes, seafood, pork, chicken, and cheese



Alc : %13



75 cL
Lees meer
Narince is a native Turkish grape that is now cultivated in several regions, but its origin is mainly associated with Tokat, Anatolia. Narince is a versatile grape that is often terroir-driven, but it mainly produces medium to full-bodied wines with a fruity and floral character.
Arda is a family run winery located at 41O 45'00.8 "N 26O 39'18.3 "E. Thrace region of Turkey. Narince is made by hand picked grapes from vineyards surrounding the winery. %35 of wine is barrel fermented, then aged for 4 months in barrels. 
Their vineyards and winery are located on the northwest tip of Turkey, in Thrace region. Thrace is a historical winemaking region and a prominent center of the Turkish wine renaissance with several new wineries sprawling in the last 10 years.
They started planting in 2006, following thorough analyzes of soil, selection of land, grape varieties and suitable rootstock. With additional plantings they reached 125 decares of vineyards. Their soil is mainly loamy, with gravel and clay strata in some parts.
Climate is continental with around 90 dry days through June – September, with diurnal temperature variations of 18-19 C and northern winds through the day.
Arda vineyards has been granted "Good Agricultural Practices" certificate for nature friendly practices in agriculture.
Er zijn nog geen reviews geschreven over dit product.
Reviews
Er zijn nog geen reviews geschreven over dit product.
Nieuwsbrief