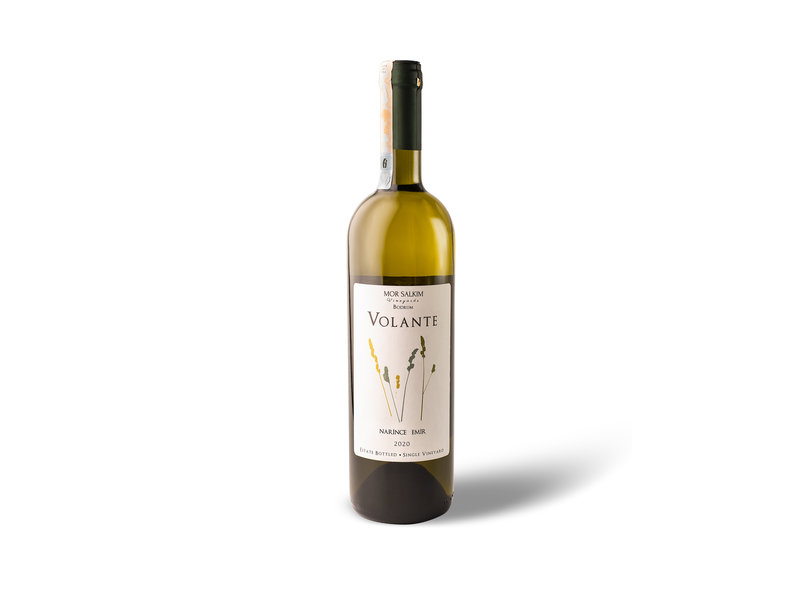 € 16,90
€ 20,45 Incl. tax
Blend of 2 'up and coming ' Turkish White Varietals : Narince, Emir



Vintage : 2020



Notes: Citrus, lime , grapefruit



Recommended with cheese plate and fish dishes.



Alc : %13



75 cL
Read more
Mor Salkım Winery  is in Muğla (Aegean region) and boasts one of the most beautiful vineyards in Turkey. Perfectly manicured, set on rolling hills, and marching alongside the olive trees the winery uses to produce oil.
Emir is most at home in the mineral rich volcanic/limestone/sandstone soils of Turkey's famous Cappadocia in the Central Anatolia growing region. High elevation and a semi-arid continental climate makes for some seemingly inhospitable land for grapes. But Emir thrives here.
Narince is the most ubiquitous of the native white Turkish vitis vinifera. Its native home is in the alluvial soils of the Black Sea region, specifically Tokat; but it is cultivated across Turkey including in the Aegean and Thracian regions. Winemakers are using Narince for everything from still white to traditional method sparkling wines and even skin contact amber.
Narince is a flexible grape that can be made into a variety of styles from aromatic and steely when aged in stainless steel to complex and creamy with flavors of vanilla, caramel, and toasted nuts when aged in oak. It is also a great blending grape and can often be found in Turkey blended with other native varieties, namely Emir, and international varieties.
There are no reviews written yet about this product.
Reviews
There are no reviews written yet about this product.
Newsletter