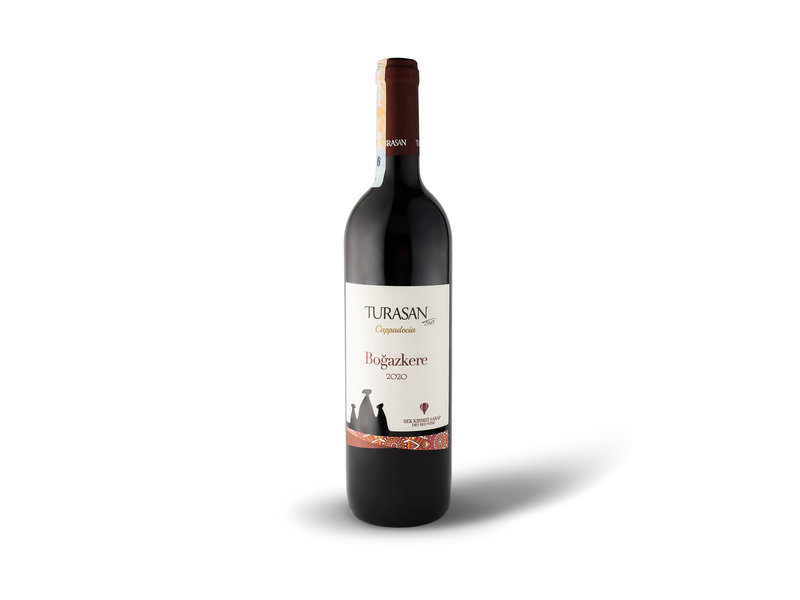 Varietal : Bogazkere - Denizli / Aegean



Vintage: 2020



Taste :Violet, Red Currant, Strawberry, Spice Flavors



Recommended with red meat and grills



Alcohol Rate : %12,5



75 cL
Read more
Turasan winery was established in 1943 by Hasan Turasan in Cappadocia in Central Anatolia. Since then the winery has been run by the Turasan family for 3 generations and they have been proud pioneers in the development of the Cappadocia wine region. Led by Hasan Turasan, is committed to producing high quality wines with solid investments in vineyards and the latest winemaking technology.
Boğazkere is a native Turkish grape originating from Diyarbakır, but it is now grown in other Turkish regions. The grape is best known for its ability to produce powerful, tannic wines. Because of its character, it is often used in blends to provide body and structure.
It is mainly blended with the aromatic Öküzgözü. Boğazkere wines are full-bodied, with grippy tannins and good acidity. They are filled with a fruity aroma, typically reminiscent of cherries, raspberries, and blackberries, often accompanied by spicy, tobacco, leather-like, and cocoa notes.
These richly-flavored wines can age well, and they tend to become softer with age. Boğazkere wines can pair with equally strong dishes. It would go well with red meat, game, lamb, stews, and hearty vegetable dishes. 
There are no reviews written yet about this product.
Reviews
There are no reviews written yet about this product.
Newsletter