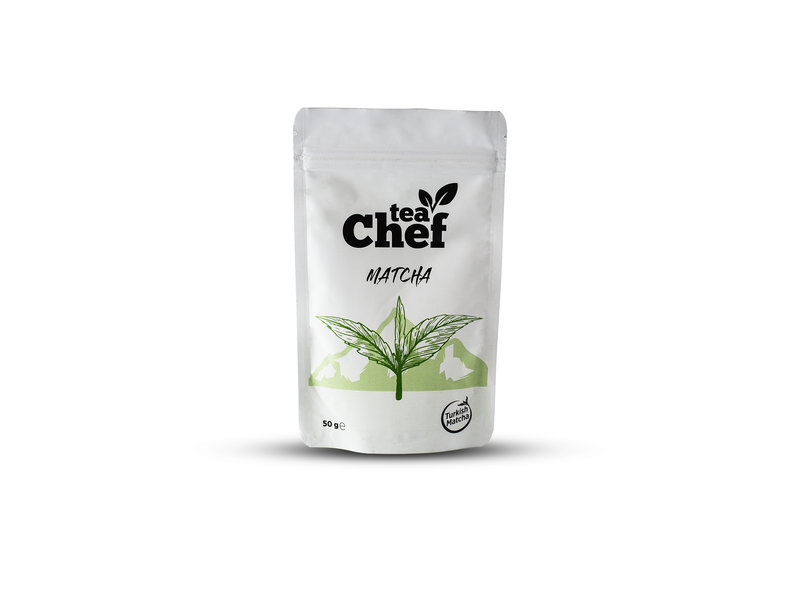 € 13,00
€ 14,17 Incl. tax
Ever tried Turkish Matcha?



This tea is brought to you by Aytül Turan, the wonder-woman of tea who also happens to be the 'world tea brewing champion'!





Origin : Turkey - Black Sea



Origin : Turkey - Black Sea
Read more
Matcha is green tea powder. Matcha is prepared by fine work and ground from the heart of Rize.
A regular leaf green tea is consumed in the form of a brew – water with the substances, which the leaves will be able to release during the infusion time. Matcha, on the other hand, is made of powdered green tea leaves, which are consumed once they are combined with the liquid. This is why, drinking matcha allows the absorption of all of the nutritional elements. Matcha's effect is several times more powerful than the one of traditional leaf teas. Therefore, it is much more beneficial and effective than a glass of green tea.
Matcha is used in various drink mixes (Matcha Latte, Ice Matcha Latte, Matcha Frappe, Matcha Smoothie). In addition, there is a wide range of application, ranging from the production of desserts, pastries, ice cream to cosmetics. 
Turkish Matcha is very recent. It has been in the making for the past 5 years and is developing fast as the enthusiasm is growing towards Matcha.
There are no reviews written yet about this product.
Reviews
There are no reviews written yet about this product.
Newsletter