Gala White "Blanc de Noirs"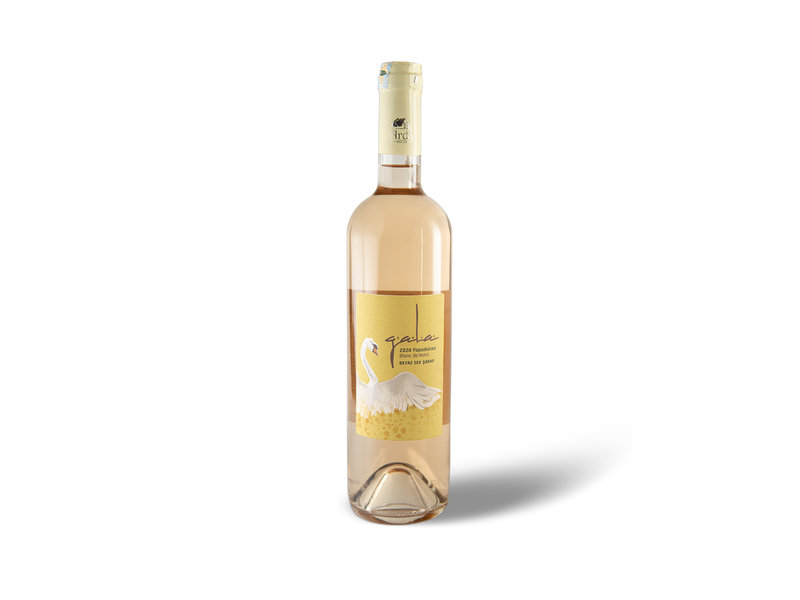 Gala White "Blanc de Noirs"
€ 14,46
€ 17,50 Incl. tax
Varietal : Papazkarası "Blanc de Noirs"



Vintage : 2020



Taste: Green apple, citrus , honey and lemon



Recommended with a variety of meat (beef, chicken, duck) and vegetable dishes (roasted vegetables, stuffed peppers)



Alcohol Rate: % 12



75 c
Read more
rda is a family run winery located at 41O 45'00.8 "N 26O 39'18.3 "E. Thrace region of Turkey. Narince is made by hand picked grapes from vineyards surrounding the winery. %35 of wine is barrel fermented, then aged for 4 months in barrels. 
Their vineyards and winery are located on the northwest tip of Turkey, in Thrace region. Thrace is a historical winemaking region and a prominent center of the Turkish wine renaissance with several new wineries sprawling in the last 10 years.
They started planting in 2006, following thorough analyses of soil, selection of land, grape varieties and suitable rootstock. With additional plantings we reached 125 decares of vineyards. Their soil is mainly loamy, with gravel and clay strata in some parts.
Climate is continental with around 90 dry days through June – September, with diurnal temperature variations of 18-19 C and northern winds through the day.
Arda vineyards is granted "Good Agricultural Practices" certificate for nature friendly practices in agriculture.
In the game of 'follow the leader', the current fashion for Thracian wineries is to have a blanc de noir Papazkarası. This is one of the few native Thracian grapes that wineries actively work with. A black grape, Papazkarası can produce really beautiful red wines redolent with dark fruits, black olives,  purple flowers, spice, and sometimes even a hint of salinity. Very few wineries make red wines (or make good red wines) with this grape. In fact, only two spring to mind. And yet, at least four wineries make one, sometimes two, blanc de noir. At least once of which doesn't even have it on their books as a red wine at all.
There are no reviews written yet about this product.
Reviews
There are no reviews written yet about this product.
Newsletter