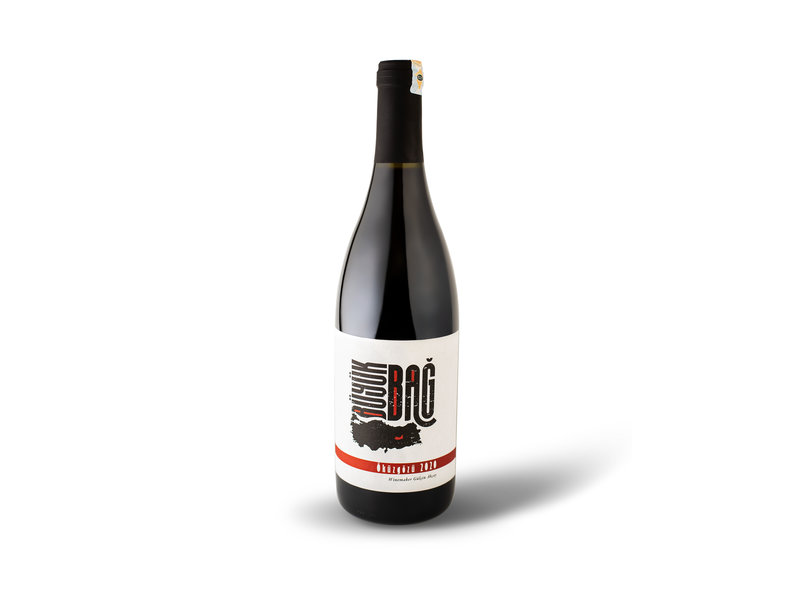 Akberg is located in Selçuk-Izmir. We are the company that put the wine village 'Şirince' on the map. Our winery is a one-of-a-kind production facility in İzmir with 17 years of experience. Akberg is based on the principles of sustainable development and is a balance between oenology, architecture and sustainability. 
Our Local Grape Varietal Series, Büyük Bağ, has been awarded with a selection among 360 wines in Turkey by 2 Master Sommeliers. 
Our Öküzgözü ; 
Grown in the Elazig, Baskil region
Öküzgözü grape from Elazığ is one of the most precious red wine grapes of Turkey. Today, it is commonly cultivated in Elazığ and Malatya. Öküzgözü grape, which is also a delight to eat, is being cultivated in many regions in Turkey for both wine making and consumption. It is called Öküzgözü (Ox eye) as it resembles the eye of an ox due to its color and large, dark pieces. One of the classical blends in Turkish viticulture is without a doubt Öküzgözü and Boğazkere blend. The harmony of these two grapes keep giving life to the most important heritages of Turkey.
There are no reviews written yet about this product.
Reviews
There are no reviews written yet about this product.
Newsletter