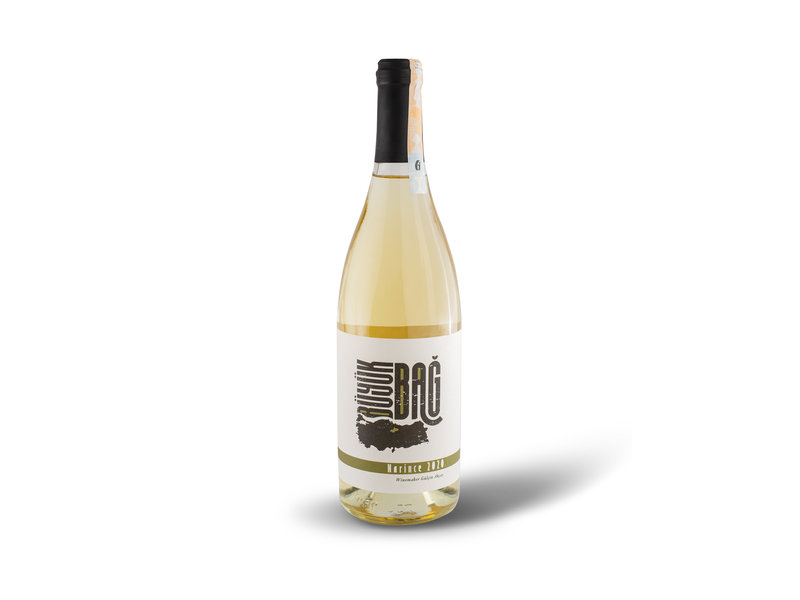 € 19,50
€ 23,60 Incl. tax
Varietal : Narince



Vintage : 2020



Taste : Lime, green apple, citrus



Recommended with cheese plates, stuffed vine leaves (dolma) , Andalusian fried fish , Sake-marinated salmon



Alcohol Rate : %13,5



75 cL
Read more
Akberg is located in Selçuk-Izmir. We are the company that put the wine village 'Şirince' on the map. Our winery is a one-of-a-kind production facility in İzmir with 17 years of experience. Akberg is based on the principles of sustainable development and is a balance between oenology, architecture and sustainability. 
Our Local Grape Varietal Series, Büyük Bağ, has been awarded with a selection among 360 wines in Turkey by 2 Master Sommeliers. 
Our Narince ; 
Grown in the Tokat Erbaa region

There have been recent plantings of Narince in Tokat, Central Anatolia.

The elevated altitude (900-950m), lime-rich volcanic soil and continental climate result in wines of great character.

Narince has assertive citrus flavours of pears, grapefruit, and especially orange . A slightly oily texture enhances its character along with a seasoning of spice.

Good acidity balanced by moderate alcohol ensures Narince wine, when made well, is elegant and has good aging potential.
There are no reviews written yet about this product.
Reviews
There are no reviews written yet about this product.
Newsletter